Regular grooming is an important aspect of your pet's health and wellbeing.  We offer  a number of important grooming services such as bathing, brushing, nail trimming and anal gland expressions.  As with everything at Bed & Bark, our grooming services are provided in a positive and stress-free manner.  We have several Fear Free Certified Professionals (FFCP) on our staff that will pamper your pup!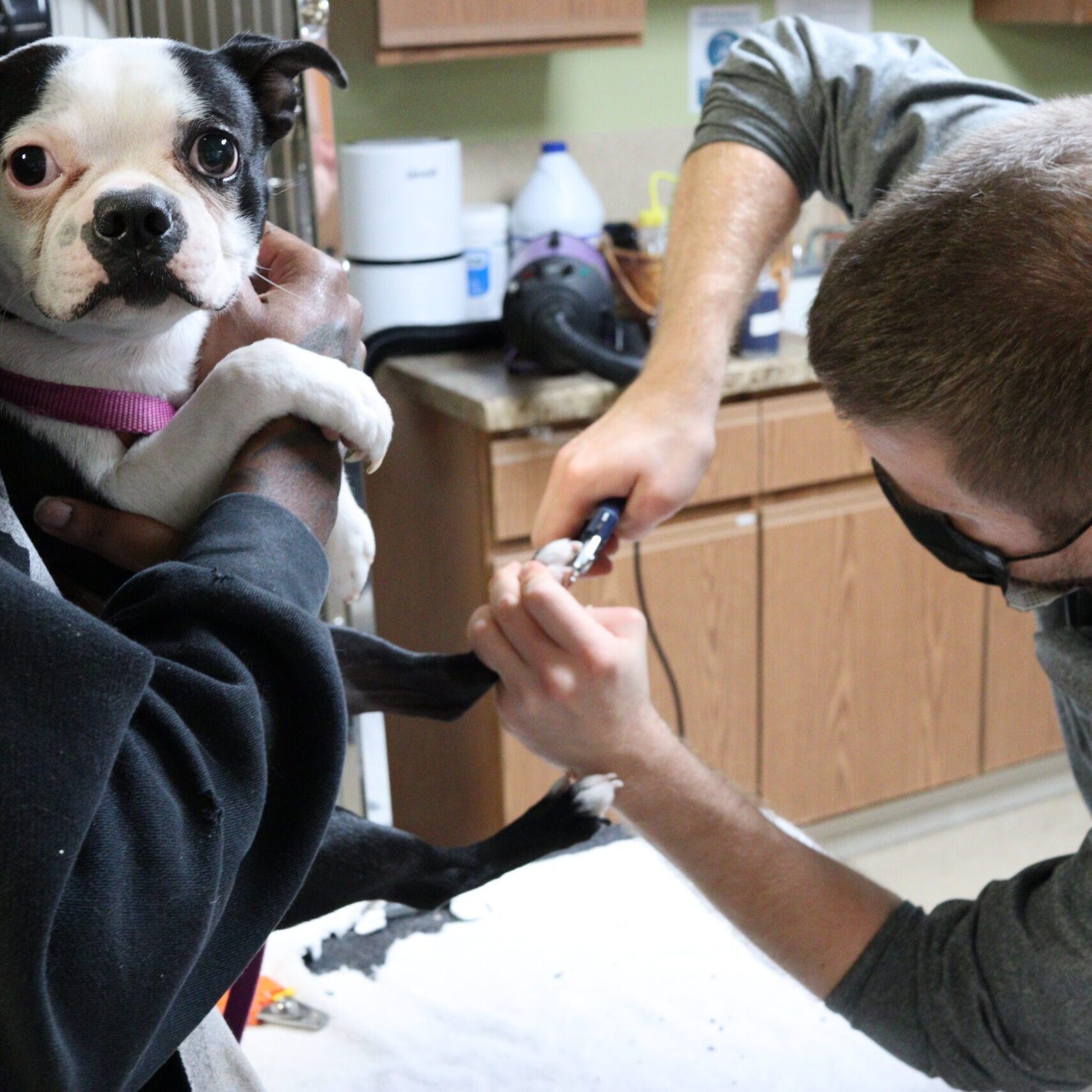 Making Grooming Pawsitive
In order to make grooming a more enjoyable experience we go the extra mile to ensure your dog is comfortable with and throughout the entire process.  Our Fear Free Certified Professionals have undergone training to learn how to utilize force free handling techniques as it pertains to the grooming process.  Our use of soothing music, pheromone spray, treats and a lot of behavior knowledge, makes the grooming process at Bed & Bark something your pets look forward too!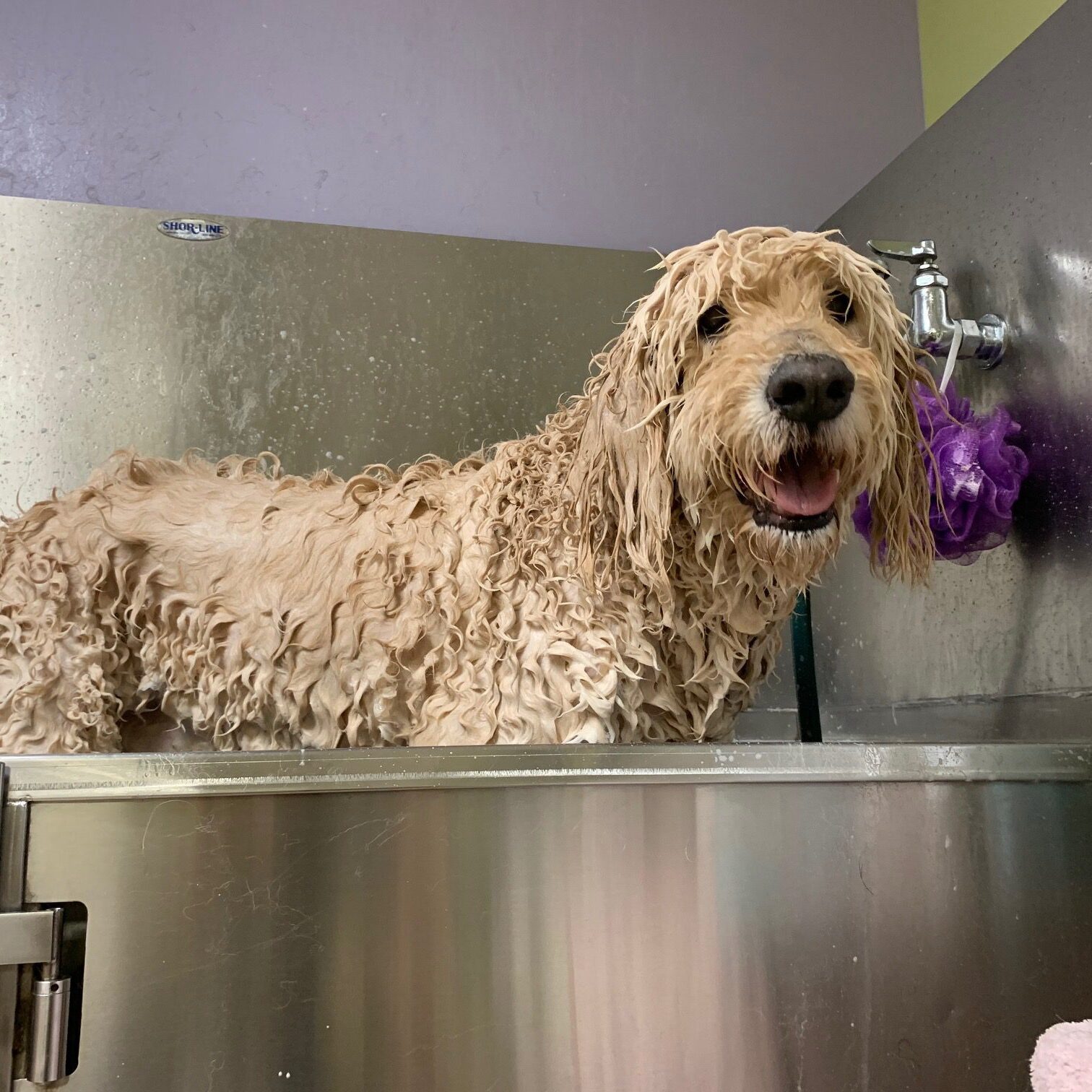 Working in tandem with the medical team at The Veterinary Center of Hudson gives us the opportunity to have potential medical concerns like ear or skin issues addressed when they arise.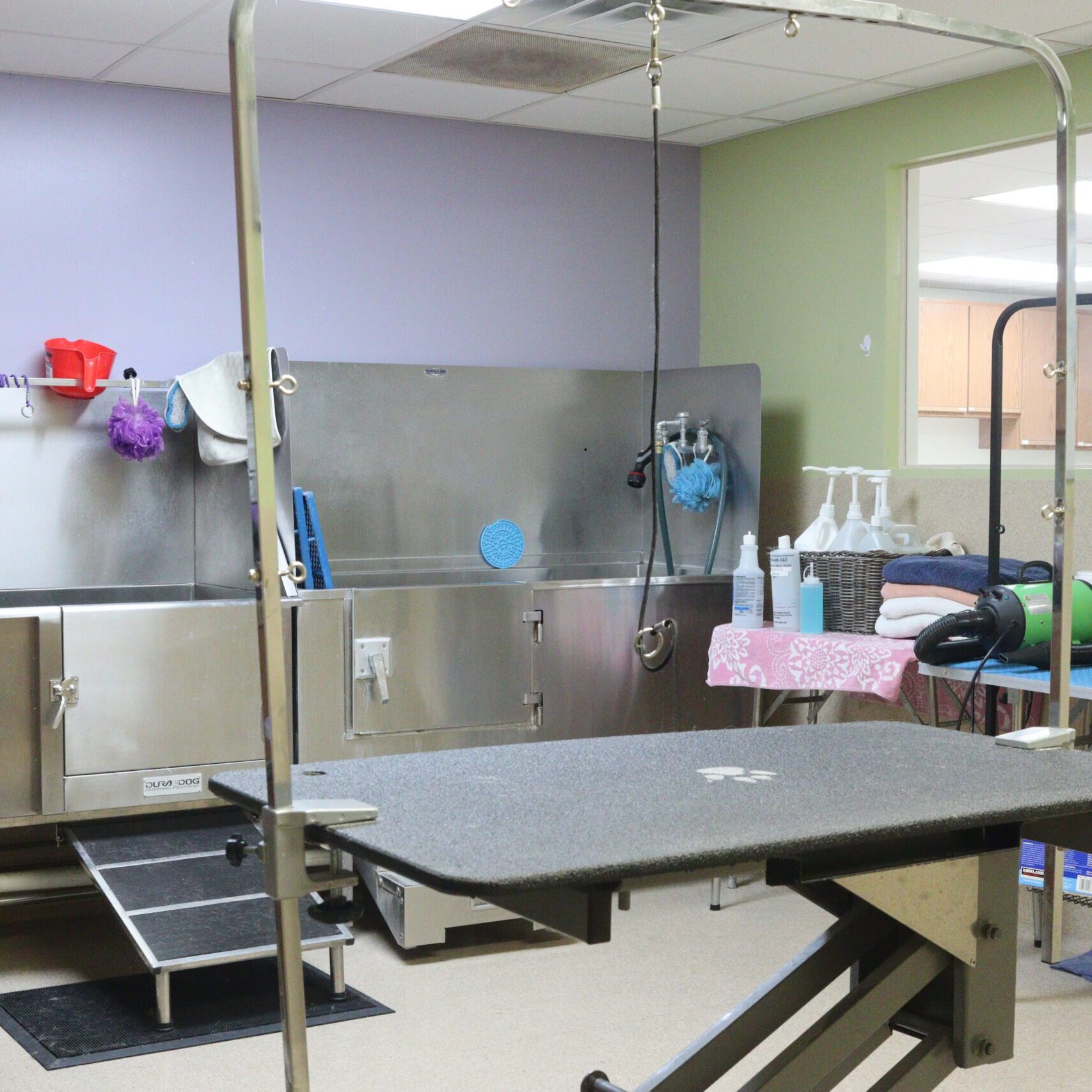 Maintaining a Clean and Healthy Environment
As with the rest of our facility our groom room is thoroughly cleaned and disinfected throughout the day prevent the transmission of viruses and bacteria
Health Requirements for Grooming
All dogs wishing to attend Bed & Bark must  show current proof of the following vaccines, tests & monthly preventatives:  
Rabies  
DHPP (Distemper, Hepatitis, Parvo, Parainfluenza)  
Leptospirosis  
Bordetella (kennel cough)  
Canine Influenza  
Negative fecal sample every 6 months  
Negative Heartworm/Tick Test (1 year old & up) 
Heartworm/Flea/Tick Preventative   
PLEASE CHECK YOUR PETS RECORDS TO ENSURE THEY ARE UP TO DATE PRIOR TO CHECK IN.  IDEALLY VACCINES SHOULD BE GIVEN AT LEAST 5 DAYS PRIOR TO CHECK IN TO ESNURE FULL IMMUNITY.  ANY PET THAT IS NOT UP TO DATE PRIOR TO CHECK IN MAY NOT ABLE ENTER OUR FACILITY OR MAY BE SUBJECT TO AN $65 URGENT CARE EXAM TO UPDATE THE VACCINES.  
VIEW OUR SPA SERVICES MENU
 ALL GROOMING SERVICES ARE SUBJECT TO APPOINTMENT AVAILABILITY 
FOLLOW BED & BARK ON SOCIAL MEDIA